How is my child doing in Mr. G's Science class?
Students in Mr. Gonzalez's Science classes are using a great online system to keep track of all their Science work and learning. It's called 3D GameLab (3DGL) and works like a Learning Management System or LMS for those of you familiar with that. That's just fancy talk for your one stop place for all your child's Science work. So by having your child log into their 3DGL account you can see how your child is doing in Science!
If the 3DGL interface seems like a video game, that was done on purpose. Games are motivating and some of the elements of games that keep kids playing are having a challenge that isn't too easy or too hard, leveling up to show progress, constant feedback on how they are doing, and badges to show all they've achieved. There's more but at least those I've mentioned are all happening when your child uses 3DGL to complete Science work. What follows is a example of how you can use 3DGL to see your child's progress in Science whether they enjoy the gaming elements or not.
Click on any of the images below to see a bigger version of it.
This is what you see when your child logs in to his or her 3D GameLab account:

This is the part of the 3D GameLab account that shows your child's progress (when he or she clicks on his or her name):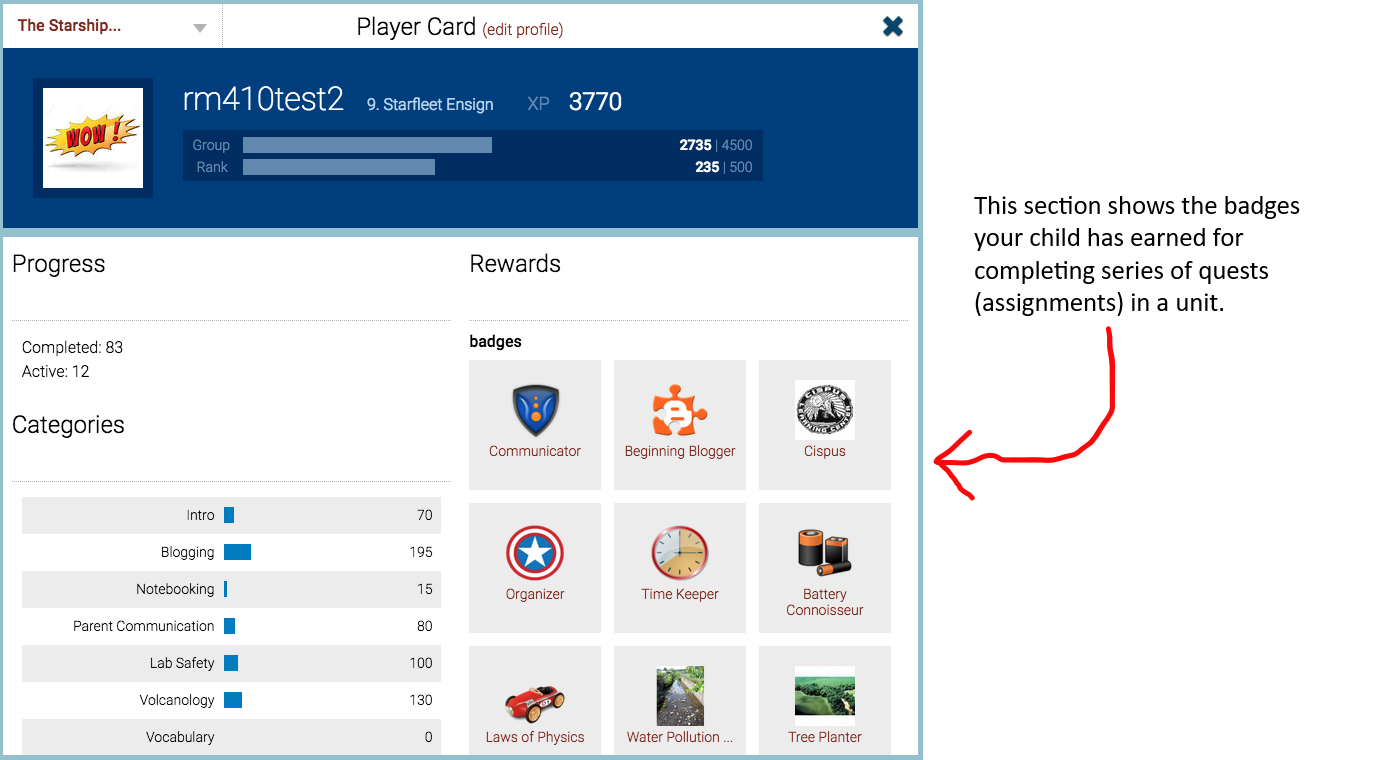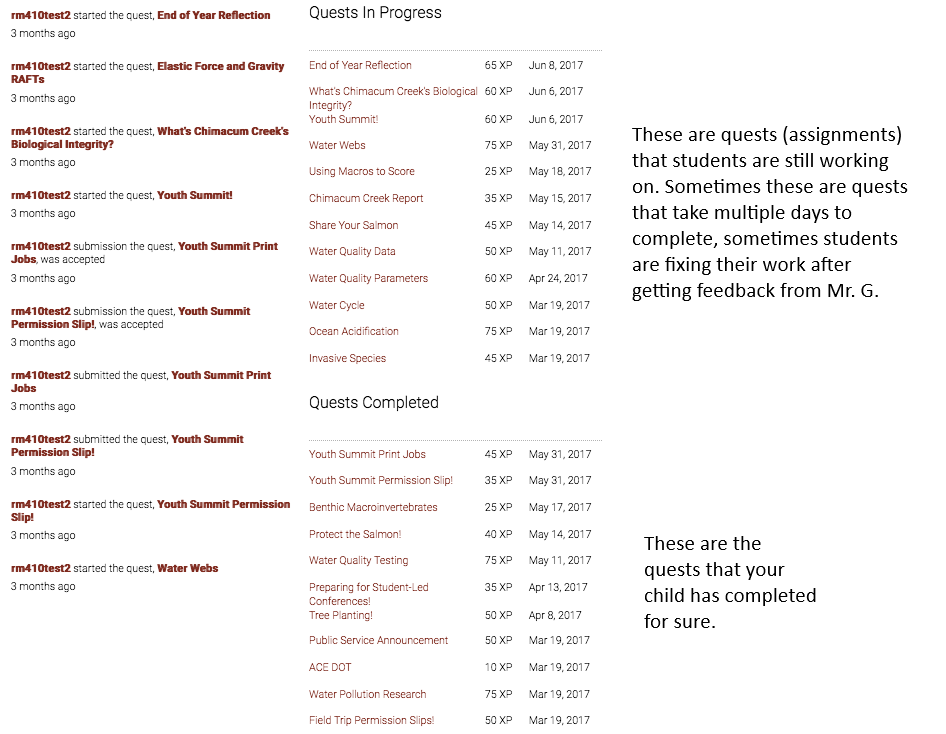 Use your child's 3DGL account with my Homework/Daily Work website and you'll be able to follow along with everything we do.
Here's an example of how you can see what your child is doing in Science: